Buy Tubigrip
At Best US Prices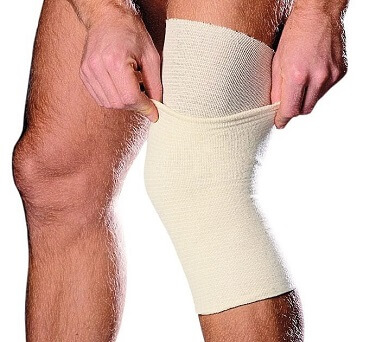 People buy tubigrip to help reduce swelling & odema, to provide support and to keep dressings in place. This may be after an injury or for a longer term problem. 
Tubigrip is a specially designed elasticated bandage. Here you will find a whole range of tubigrip options with a range of lengths, sizes and colours to choose from.
We regularly search the web for you to find the most competitive prices from trust worthy sites. US Shipping ranges from free-$9.
If you want to know more about how tubigrip works and how to use it, have a look at the tubigrip compression guide. There is a tubigrip size guide at the end of this page that we recommend looking to make sure you get the correct size. If you want to buy tubigrip from the UK, visit the Tubigrip UK page.

Options To Buy Tubigrip

Tubigrip comes in two colours, natural (skin coloured) and beige (creamy white). The natural skin colour is the most popular in the US. Most brands of tubigrip contain latex but there is one brand that does not, Reliamed, however their reviews aren't as good.
Tubigrip comes in three different lengths:
10m: best long term value as you can cut the tubigrip to the right length for you to prevent wastage and it means you can have a spare for when you are washing it!


1m: ideal for occasional use. Long enough for one double thickness support for most limbs


0.5m: only long enough for a single layer so only suitable for keeping dressings in place.
When you buy tubigrip, always check the description to make sure you are getting the right size and colour. Sometimes, the pictures can be misleading.

#CommissionsEarned from Amazon on qualifying purchases

Tubigrip Size A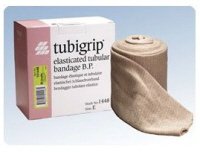 Size A is suitable for children
10m natural RRP $39.95
Tubigrip Size B

For a small wrist or elbow
1m natural RRP $62 On Sale $8.99
10m natural RRP $52 On Sale $24.99
10m beige RRP $77.44

Tubigrip Size C

For a medium wrist/elbow or a small ankle
0.5m natural RRP $20 On Sale $10.93
10m natural RRP $56 On Sale $20.59

Tubigrip Size D

For a large wrist/elbow, medium ankle or small knee
1m natural $10.50
10m natural RRP $65 On Sale $32.94 
10m beige $39.95

Tubigrip Size E
For a large ankle, medium knee or small thigh
1m natural $8.97 (free shipping)
10m natural $65.43  (free shipping)
10m beige $31.86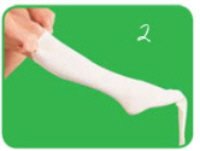 Tubigrip Size F

For a large knee or medium thigh
0.5m natural $9.99
1m natural $9.49
10m natural RRP $79 On Sale $22.03

Tubigrip Size G

Size G is for a large thigh
10m natural RRP $92 On Sale $24.15  (free shipping)
10m beige RRP $102 On Sale $47.91

Tubigrip Size J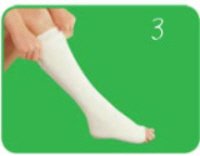 Size J is for a small trunk/torso
10m natural $89.95 (free shipping)

Tubigrip Size K

Size K is for a medium trunk
10m natural $117.99

Tubigrip Size L

Buy Tubigrip size L for a large trunk
10m natural $165.94

Want to Know More?

If you want to know more about Tubigrip including how it works, when to wear it, how to apply it and how to use it safely in the Tubigrip section.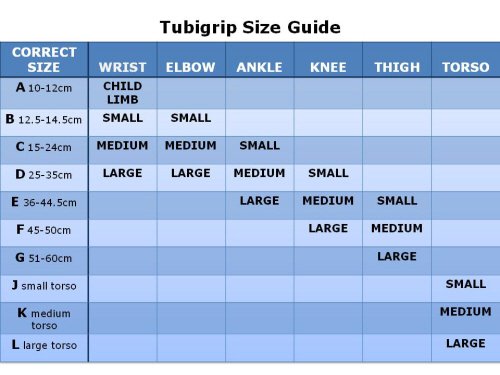 ---
Related Articles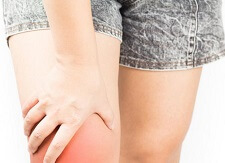 Knee Swelling
September 29, 2021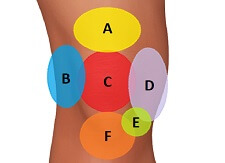 Diagnosis Chart
October 6, 2021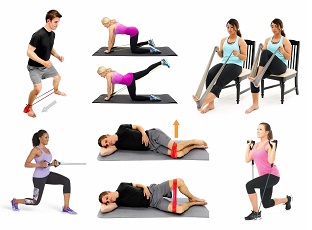 Resistance Band Exs
September 30, 2020
---
Page Last Updated: 17/11/20
Next Review Due: 17/11/22
*Prices correct as of February 2020  All prices are subject to change.  Please note we do not stock products directly and therefore have no control over price changes.  See advertising policy for more information.