Arthritis Homeopathy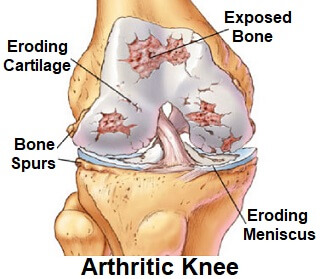 Arthritis homeopathy has been used for centuries and there are a number of natural products that have proved to be popular natural treatments for arthritis.

With approximately 46 million people suffering from arthritis, homeopathy is becoming an increasingly popular treatment option.

Homeopathy involves using natural products to help reduce pain, inflammation and stiffness without the need for chemicals. It takes very small doses from plants and/or minerals and uses them to boost the body's immune system. 
Scientifically, the research behind arthritis homeopathy is mixed, but more and more arthritis patients are turning to it to relieve persistent symptoms.  Arthritis symptoms most commonly include pain, inflammation, stiffness, weakness and instability due to damage to the cartilage and bones. 

Here we will look at some of the most popular homeopathy arthritis products used today, the evidence behind them and any potential side effects. 
#CommissionsEarned from Amazon on qualifying purchases

Top 5 Homeopathy Treatments

Let's start with my top five arthritis homeopathy treatments - the ones that receive the best reviews and have the best supporting evidence behind them.

1. Avocado Soybean Unsaponifiables (ASU)

ASU is a natural substance made from avocados and soybeans unsurprisingly!  It claims to slow arthritis progression and reduce pain by reducing inflammation. 
A study in 2003 by the Journal of Rheumatology reported that ASU inhibited the breakdown of cartilage and promoted repair.   There are not thought to be any adverse side effects of taking ASU* making it a great arthritis homeopathy option. 

2. Boswellia (Indian Frankincense)
Boswellia is thought to be a powerful anti-inflammatory and painkiller*.  In one study, it decreased arthritis pain by over 80%.  In another study, people taking Boswellia reported less pain, better mobility and were able to walk further than those taking a placebo pill. 
It generally receives great user reviews for reducing pain and stiffness making it a popular arthritis homeopathy product.

3. Feverfew

Feverfew has been used for centuries for arthritis homeopathy.  It is thought that Feverfew reduces the production of substances that cause and prolong inflammation.  
Some studies have found that the anti-inflammatory effects of this herb are greater than those achieved by NSAIDs (non-steroidal anti-inflammatories e.g. ibuprofen)*.  It is most commonly used to relieve migraines, but is now becoming popular with arthritis sufferers.

There are few side effects but it should not be taken during pregnancy or when breast feeding.

4. Ginger Root (Zingiber officinale)
Ginger has long been known to help with travel sickness and nausea, but now there is a lot of interest in its use for joint problems.  It is thought that Ginger works by increasing circulation which takes inflammatory chemicals away from arthritic joints*. 
In one study, more than 75% of participants suffering from arthritis reported at least some relief from pain and swelling when taking a daily dose of ginger. Even after more than two years of taking these high doses of ginger, none of the people reported side effects.

5. Evening Primrose Oil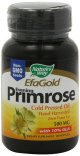 Evening Primrose Oil contains GLA (gamma-linolenic acid) which is an essential fatty acid.  Studies suggest that GLA can help decrease pain, swelling and stiffness associated with Rheumatoid Arthritis (RA), but it only works when taken orally*. 
One of the most promising studies showed significant improvements related to joint pain, stiffness and grip strength in people who had taken GLA for six months. GLA doses at this level were found to be safe and effective for RA.

Other Arthritis Homeopathy Options

Here are some more arthritis homeopathy options. There is less research behind them into their effectiveness, but people do report benefit from using them.  Remember, you should always talk to your doctor before taking any herbal supplements.

#CommissionsEarned from Amazon on qualifying purchases

1.  Thunder God Vine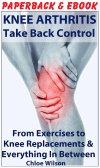 Top tips, exercises and loads more. Paperback or Kindle.
Thunder God Vine has been used in China for over four hundred years.  Whilst studies have shown that it can reduce inflammation and symptoms in rheumatoid arthritis sufferers, there are a number of side effects associated with it, some of which are serious e.g. temporary infertility*. VIEW ON AMAZON>

2.  Willow Bark
Willow Bark is sometimes used in arthritis homeopathy.  It can be as effective as or more so than some medications such as Motrin and Vioxx, but without their associated gastrointestinal problems.  It can however interfere with the use of other medications e.g. anticoagulants and diuretics*. VIEW ON AMAZON>

3.  Cherries
Cherries are an old Japanese treatment that has been used for centuries.  Though not particularly well researched, cherries do have significant anti-inflammatory properties. Cherries are a good source of magnesium and potassium.  Magnesium is a natural painkiller and potassium acts as a diuretic. Try eating a dozen cherries each day and see if it has any effect*. VIEW ON AMAZON>

4.  Dandelion Leaves
These are high in vitamin A and C when eaten raw, which can help remove toxins and repair damaged tissues. VIEW ON AMAZON>

5.  Celery
Celery contains anti-inflammatory compounds as well as high potassium levels. VIEW ON AMAZON>

Other herbal medicines used in arthritis homeopathy include pineapple, rosemary, turmeric, wintergreen, American ginseng, nettles and yucca. 

Is Arthritis Homeopathy Safe?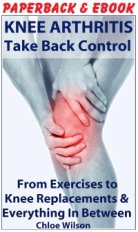 All the info you need about knee arthritis, top tips, exercises & loads more.

Rated 4.4/5
Find Out More
Arthritis homeopathy uses extremely small doses of natural products and therefore often has fewer side effects than conventional medicines.  However, this is not always the case. 
Some homeopathy products can have serious side effects, and may interact adversely with other drugs with potentially serious side effects.  You should always consult your doctor and a professional homeopath before taking any homeopathy products.

Prescribed drugs are very carefully regulated and checked for side effects.  Herbal drugs do not have to go through any safety tests before going on the market, so do be aware. 
Some studies have shown that what is on the label doesn't always match what is on the bottle of natural herbal remedies so use caution and always buy them from a reputable retailer.

Should I Try Them?
Whilst the scientific evidence behind arthritis homeopathy products is often lacking, some people do find considerable benefit from using them.  Symptoms can differ massively from person to person which can lead to different responses to arthritis homeopathy – what works well for one person might not work at all for someone else.  It can take up to a couple of months to notice the effects from homeopathic substance. 
Always consult your doctor before taking any herbal remedies and never stop conventional treatment in preference to them. 

What Else Can Help?
Arthritis homeopathy is just one natural remedy that can be helpful. Supplements such as SAMe and alternative medicine such as copper bracelets and acupuncture can all help to reduce arthritis pain. Changing your diet can also help - find out which foods can help and which to avoid in the diet for arthritis section.
If you want to find out more about conventional treatment, have a look at the arthritis section which covers causes, symptoms and my top 15 treatments.
You can also check out our book Knee Arthritis: Take Back Control. It is the top rated book on Knee Arthritis on Amazon with an average user review rating of 4.4/5.  It's packed full of great information from exercises to knee replacements and everything in between.  A perfect guide for anyone who is having a knee joint replacement
Page Last Updated: 18/01/23
Next Review Due: 18/01/25
Related Articles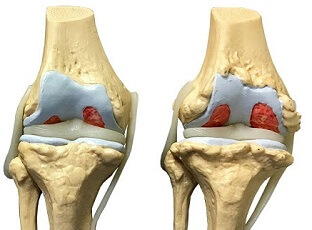 Top 15 Treatments
November 10, 2022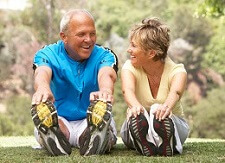 Arthritis Exercises
January 11, 2023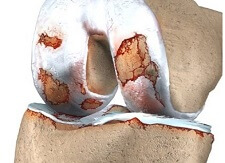 Best Diet For Arthritis
January 11, 2023

---
*References

1.  ASU: Arthritis Foundation
2. Boswellia: Arthritis Foundation
3. Feverfew: Herb Wisdom
4. Ginger: Arthritis Foundation
5. Evening Primrose Oil: Arthritis Foundation
6. Thunder God Vine: Arthritis Today
7. Willow Bark: Arthritis Research UK
8. Cherries: Psychology Today

*Prices correct as of May 2023.  All prices are subject to change.  Please note we do not stock products directly and therefore have no control over price changes.  See advertising policy for more information.